Today's Headlines: 5,300 Youths Have Benefited from 75B NYIF – Buhari, Gunmen Attack Immigration Office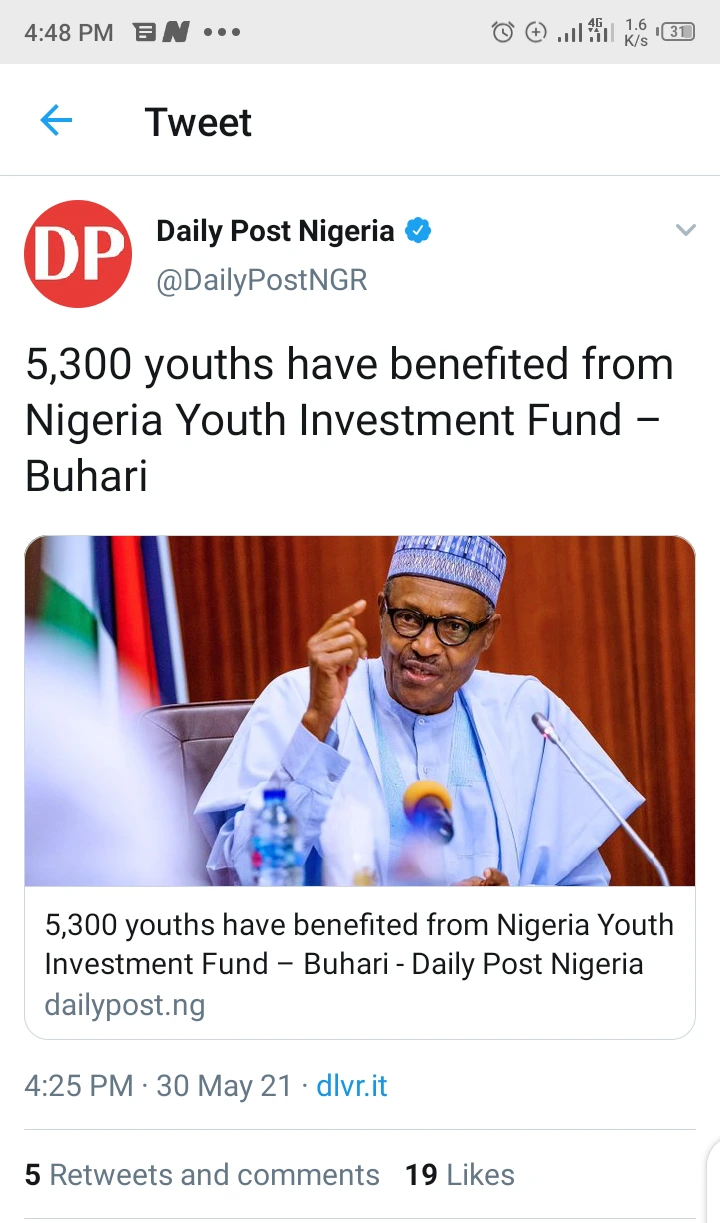 President Muhammadu Buahri on Saturday declared that over 5,300 youths have benefited from the N75 billion Nigeria Youth Investment Fund (NYIF)
The NYIF was set up as an initiative of the Federal Ministry of Youth and Sports Development and funded by the Central Bank of Nigeria (CBN) to invest in innovative ideas, skills and talents of Nigerian youths to build sustainable businesses that can activate enterprise and increase job opportunities in the country.
Gunmen attack immigration office: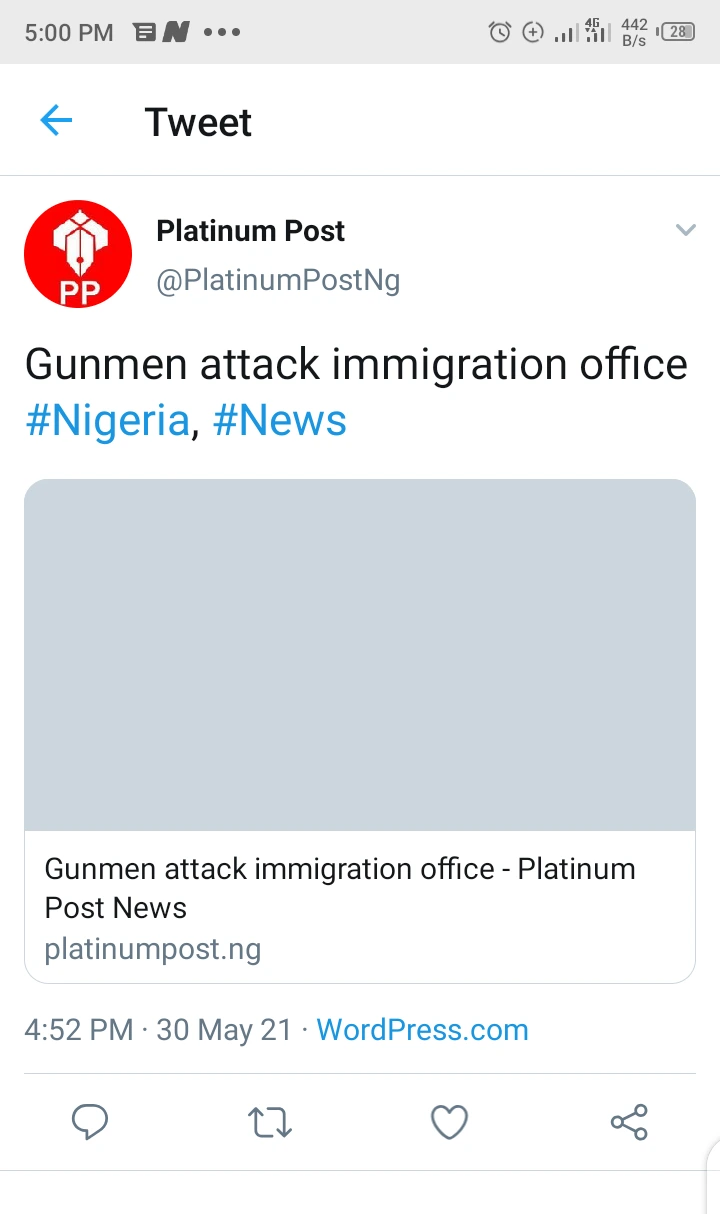 Gunmen have attacked the Nigeria immigration service building located along Ubakala axis of Enugu-Port Harcourt expressway, Abia state.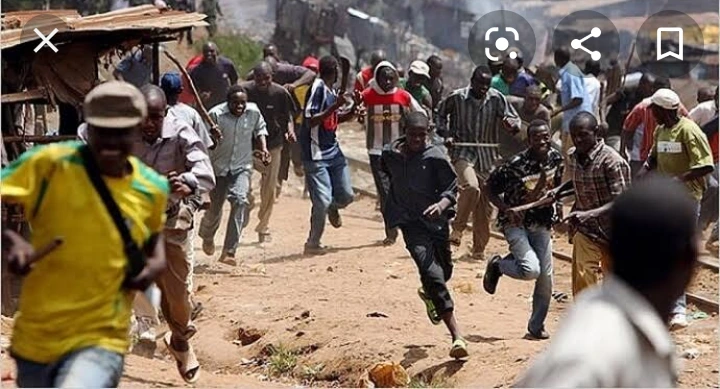 The attack was carried out on Saturday evening, a few hours after the state police criminal investigation department in Umuahia was razed by gunmen.
It was gathered that the gunmen invaded the area and started shooting sporadically.
Group drums up support for NISER DG's tenure extension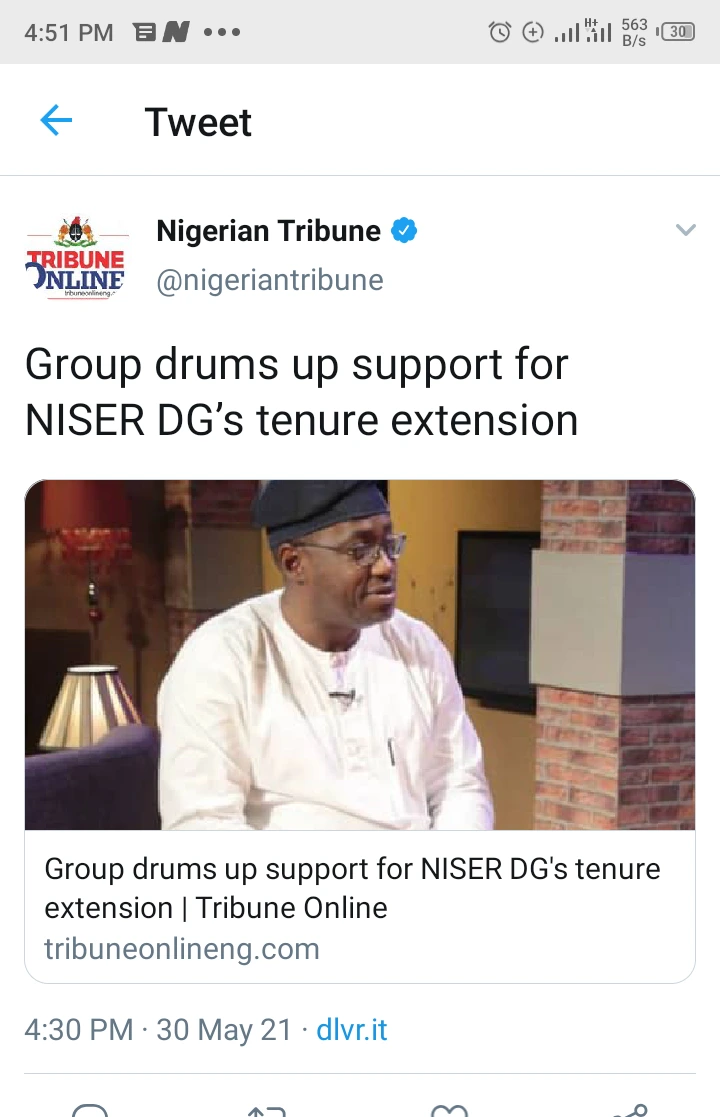 A group of concerned staff members of the Nigerian Institute of Social & Economic Research (NISER) has urged Federal Government to consider an extension of tenure for the outgoing Director-General of the institute, Dr Folarin Gbadebo-Smith.
Hinging the move on the successes recorded during Dr Smith's initial four-year term in office, the group said he is in the process of re-positioning the institute for relevance in the policy space as a world-class think tank.
Lagos PDP berates APC over violence-ridden primaries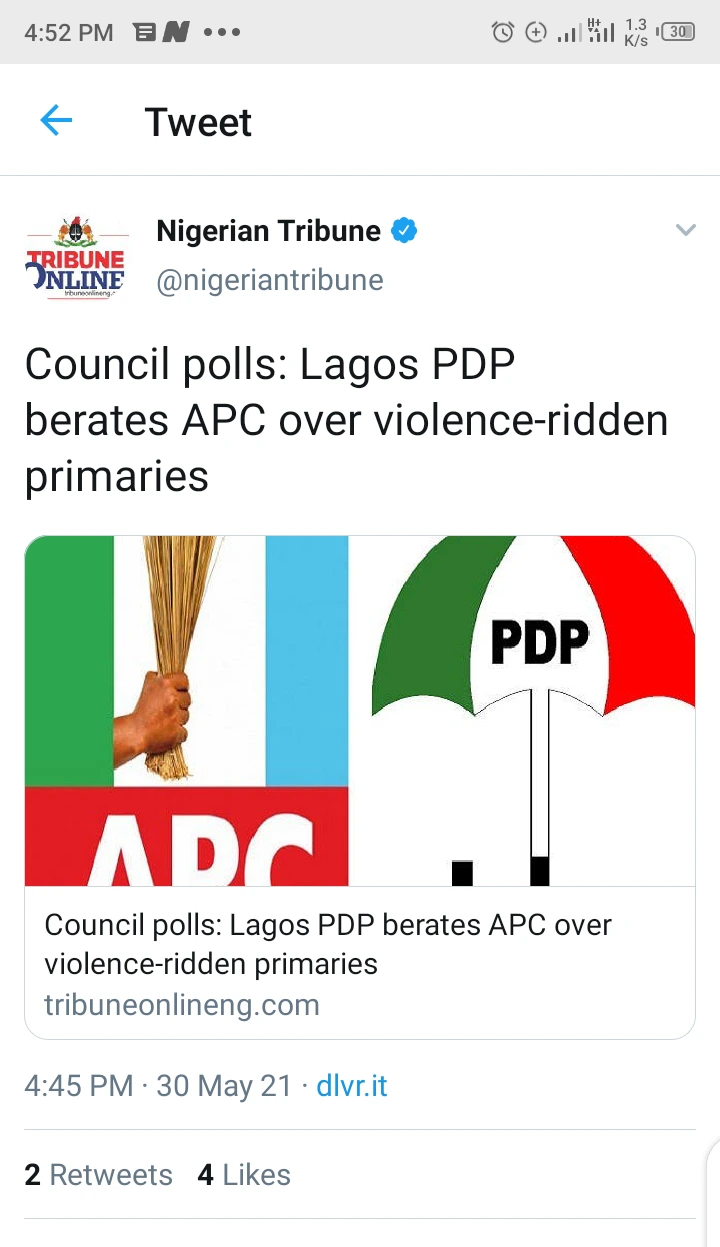 Lagos State chapter of Peoples Democratic Party (PDP) has condemned Saturday's primaries held by the All Progressives Congress (APC) which led to the death of two youths, saying the sad development only exposed the ruling party's desperation to rule by force and at all cost the more.
The ruling APC on Saturday held its party primaries across the state to pick its candidates for the local government election holding in June.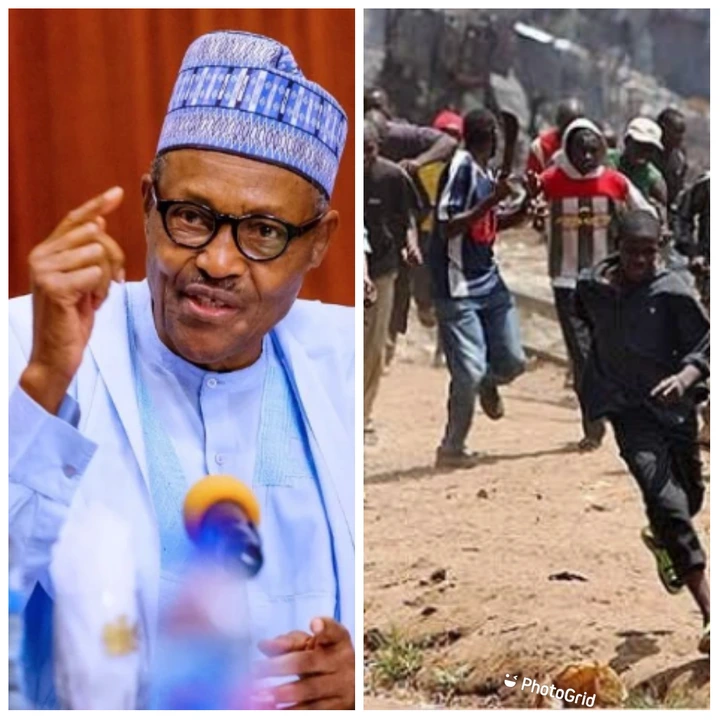 SHARE THIS INFORMATION TO EVERY PLATFORM
"Stay updated for "VoiceofNigeria" by subscribing to our platforms. If you're already part of our community, please share these links with your contacts: